Residents in Camagüey to Join International Campaign for the Cuban Five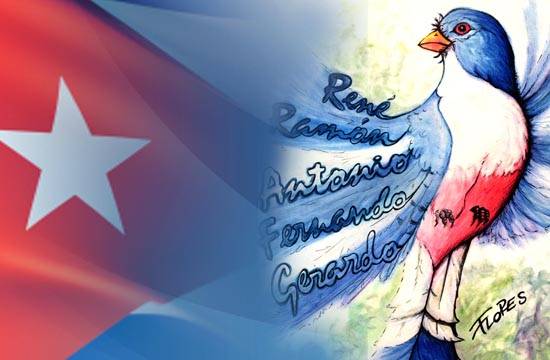 Camagüey, Sept 5.- From today and until October 6th, a wide array of actions will be carried out in Camagüey in solidarity with the Cuban Five, as part of an international campaign to demand their immediate release from U.S. jails.
Walks, morning meetings in workplaces and schools, concerts, get-togethers with officials of the Cuban Friendship Institute (ICAP) and members of the Cuban Jurists Association will take place in town and in other municipalities of this Cuban central province.
Discussion fora in the Internet, basically in social networking websites like Facebook and Twitter will be held in the course of this one-month campaign. In addition, bloggers will also spread the truth surrounding this case on their personal sites.
Cubans in general have been summoned to join the campaign and demand U.S. President Barack Obama to free Ramón, Antonio, Fernando and Gerardo, the four Cuban anti-terrorists who are still serving unjust sentences in the United Sates. (Yurislenia Pardo Ortega/ Radio Cadena Agramonte).