Science at the Service of Economy in Camagüey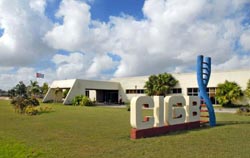 Camagüey, Aug 20. Some scientific institutions in Camagüey province contribute to the import substitution and to the economic growth of this province, by delivering services and generating exportable items.
At the forefront of this actions goes the Centre for Genetic Engineering and Biotechnology, where Gavac, the recombinant vaccine against bovine tick (Boophilus microplus), is produced whether for being exported or for being used in Cuba.
The University of Camagüey exports educational items and services, like multimedia products which are valuable teaching aids, and part of its teaching staff provides professional services abroad.
By way of import substitution and foreign cooperation, the Experimental Forest Research Station, the Research Centre on Environmental Issues and the Carlos J. Finlay Med School also contribute to the economic growth of this territory. (Radio Cadena Agramonte).