Fidel Castro Sends Wreath to Funeral Service for Outstanding Cuban Professor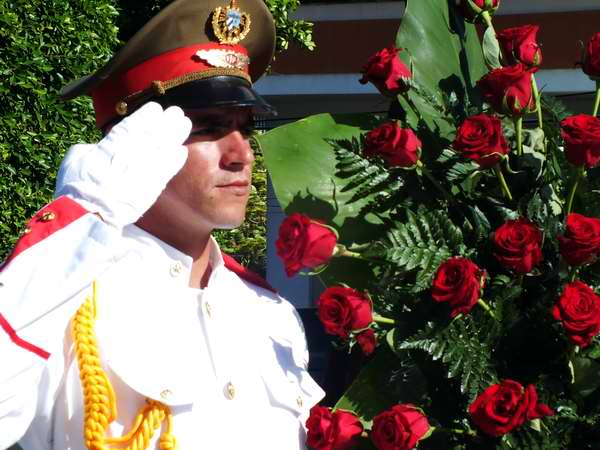 Havana, Cuba, Jan 19.- A wreath sent by Cuban Revolution leader Fidel Castro accompanied the funeral services for professor Leonela Inez Relys Diaz, founder of the Cuban Yes, I Can, literacy methodology, who died from Cancer on Saturday and was buried at Havana´s Colon cemetery.
In writing the history of 20th century Cuban education and addressing its most genuine achievements we must always recall the literacy methodology Yes, I Can, and along with it its founder, professor Leonela Inez Relys Diaz, an article on Granma newspaper read.
Professor Relys Diaz, Doctor in Pedagogical Sciences, wrote over 20 texts for Cuban education and was the general coordinator of the implementation of the literacy method in Haiti and Venezuela. She also contributed to the application of that methodology in Bolivia, Nicaragua, Panama, Guinea Bissau and Colombia.
Some 8 million 203 thousand 324 citizens from 30 nations have learned how to read and write thanks to the Cuban method.
For her full commitment to education and her contribution to literacy and professional training, Doctor Relys Diaz was granted awards in Venezuela, Panama, Spain, Nicaragua, Argentina and Haiti, among other countries.
She also received UNESCO´s Seijong King Award and Honorable Mention and represented Cuba in numerous national and international forums.
The Cuban professor joined the Cuban 1961 literacy campaign when she was just 15 years old and she has been granted several national awards including the internationalist worker medals.
Doctor Relys Diaz, a member of the Cuban Communist Party, also bore the condition of Hero of the Republic of Cuba. (ACN)