New Cultural-recreational Center Was Opened in Camagüey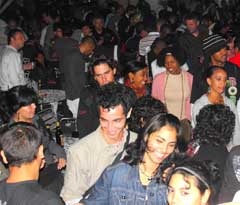 Camagüey, Jan 19. – The "Baila Conmigo" House of Music – with a seating capacity for 200 people- was opened in the city of Camagüey, following an investment amounted to 700,000 pesos.
The center occupies the space of what was the Social movie theater, in La Vigía neighborhood, a premise that remained closed due to its dilapidated state.
Everardo Velázquez, the man who runs this center, claimed that by the moment it will open doors only on weekends, although they are looking forward to opening every day soon.
He added that there will be a day dedicated to children's music, another to danzón, to rock, hip hop and so on. Besides, the House of Music will hold concerts of entertainers who drop into town as part of their national tours.
As part of the recreational offerings, bar Casablanca opened doors with a good attendance.
In addition, the Park of Love –located at the pedestrianised shopping street Republica- began providing services in the city of Camagüey. (AIN/Radio Cadena Agramonte).