Cuba and Honduras Bet on Dialogue and Cooperation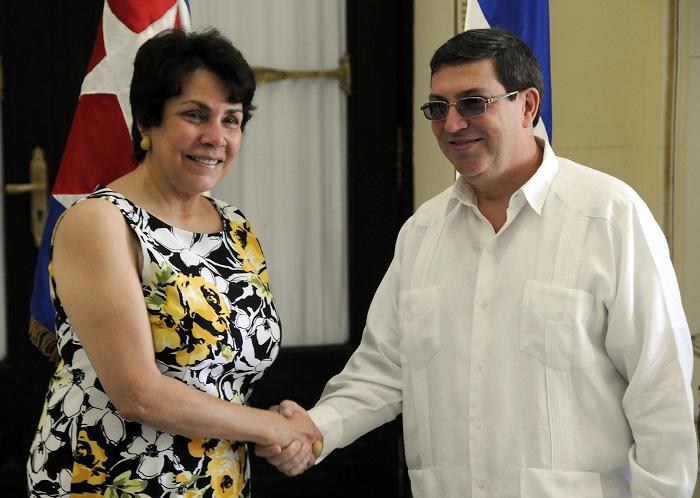 Havana, May 16.- Cuba and Honduras bet on dialogue and cooperation, the foreign ministers from both countries agreed here yesterday.
The Honduran Minister of Foreign Affairs and International Cooperation, Mireya Agüero, was welcomed at the Cuban Ministry of Foreign Affairs by her peer Bruno Rodriguez, with whom she held official talks.
Agüero, appointed during the government of Porfirio Lobo and ratified by current President Juan Orlando Hernandez, expressed gratitude to Cuba for the service given by a medical brigade that is working in the Central American country since 1998.
The first solidarity response to our people after the passing of Hurricane Mitch come from Cuba, said Agüero, who stated that the Cuban health assistance. (Prensa Latina).