Putin Proposes Foundation of Intellectual Center in Russian Far East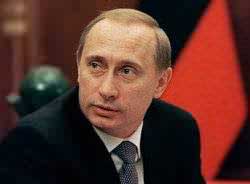 Moscow, Sep 10.- Russian President Vladimir Putin, proposed this Monday the foundation of a powerful intellectual center in the Far Eastern Federal University, venue of the recent summit of the Forum of Asia-Pacific Economic Cooperation (APEC).
When meeting with municipal and provincial authorities of the Russian Primorie region, he said they hope that the Russian executive of the area support the development of the training facility, in Rusky island.
A bridge of about two kilometers and a half was built in the last five years to link the island with the rest of Vladivostok, administrative center of Primorie, where the Russian president called to get the most from this high education center.
In the new university, built in just three years, there will be several lines of scientific development, including global ocean resources, energy resources and energy savings and nanotechnology industry and its products, he said.
It will also be devoted to study APEC's systems of transportation and logistics, the economic and cultural cooperation of that bloc, and biology and bio-technology.
Putin noted that in that center, with a main area of 200 hectares and 22 buildings covering 945, 00 square meters will be 54, 600 students and 3, 400 teachers, while they are looking for foreign specialists, he said.
A total of 10, 000 people, including staff of teachers and personnel for services will work in that university.
Likewise, the head of State stressed the great part of the equipment and multimedia technique used in the week of APEC Summit will stay in the facility as a gift from the government to those who will be the intellectual potential of the nation, he said.
The Russian leader called to give special attention to cosmos' topic, because trained specialists are needed to work at Vostochni cosmodrome (East), which is built in that Russian region. (Radio Cadena Agramonte)