Cuban Women Pay Tribute to Vilma Espin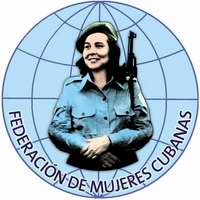 Santiago de Cuba, Cuba, Aug 23.- The work of Vilma Espin, a tireless advocate for women's rights in Cuba, will be remembered this morning when women from the eastern city of Santiago de Cuba pay her tribute at the Mausoleum of the Second Front in this province, resting place of her remains.
New members of the Federation of Cuban Women (FMC), its founders and grassroots leaders, will lead the traditional pilgrimage to the grave of the heroine, where wreaths will be laid.
The tribute is part of the activities for the anniversary 52 of the women's organization that Espin presided, and will include a ceremony to award the August 23rd Distinction to the best women within the organization
Vilma Espin Guillois was the founding president of the women's mass organization, in addition to being a remarkable underground and guerrilla fighter, and a precursor to the protection of child rights.
The Mausoleum of the Second Front, located in the foothills of the Mícara Mount was inaugurated by Commander in Chief Fidel Castro Ruz on March 11, 1978 and is designed to perpetuate the remembrance of the fighters who rest there.(Radio Cadena Agramonte)