Mexican Scholar Stresses Community Radio Role in Cuba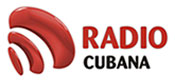 Havana, Aug 22.- Community radio stations have a relevant and indispensable role in promoting people''s culture, said here Mexican expert Angelica Hernandez, invited to the 1st International Biennial of the Cuban Radio Stations.
In my country, certain issues cannot be analyzed in the government-owned radio stations, and in that moment, community radio stations began to play their role, which are from and for the people, Hernandez exclusively told Prensa Latina.
She said that 'to listen to other voices and meet people with the same problems, suffering injustice, can motivate to plan strategies to build a better society'.
About how her nation's radio stations reflect indigenous culture, she said that community radio stations also develop that role .
They are being reflected from music, dance, culinary arts, traditional medicine, issues that commercial broadcasters are not interested, the Mexican expert noted.
According to Hernandez, these aspects, rally together with the reflection in the voice of the protagonists of the diversity of languages, keep the native culture alive.
Their main motivation for participating in the Biennial is the subject of the exchange on how radio stations develop dramatized programs. 'I am interested in improving the radio-theater genre' she said.
The event, which celebrates the 90th anniversary of Cuban radio stations, aims to encourage the creativity of their radio directors, according to organizers.(Radio Cadena Agramonte)