Cuban Official in Berlin Stresses International Solidarity with Cuba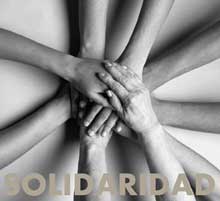 Havana, Cuba, Aug 4.- The significant role played by solidarity-with-Cuba organizations in Europe and particularly in Germany was addressed in Berlin by Roberto Rodriguez, specialist of the European Department of the Cuban Friendship Institute, a non-government organization that maintains relations with over 1 200 solidarity groups around the world.
Rodriguez addressed dozens of activists at a meeting in the Cuban consulate in Berlin about his experience in Germany and the development of the solidarity movement. "It's been my pleasure to have visited Berlin and met with the solidarity groups," said the Cuban specialist, who attended annual celebrations on July 28 by Germany's Cuba Si solidarity-with-Cuba organization.
In terms of solidarity, Europe plays an important role and European groups have big potential in this effort, he said and recalled that the Germany-Cuba Association will mark its 40 th anniversary next year.
Rodriguez welcomed the announcement of the European Conference in Solidarity with Cuba to take place next November in Europe, given the long history of the German movement; he said that a proof of the strong support of Cuba in Germany is the participation of local groups at Havana's International Book Fair.
The strongest challenge to solidarity organizations is facing current media and disinformation campaigns against the island, Rodriguez stressed and underscored the need for initiatives to spread real information to counter the manipulation of events by sources that are funded to attack the island.
This work, along with the use of social networks on the Internet must be at the center of actions by the international solidarity movement, said the official.(Radio Cadena Agramonte)