Breast Cancer Patients Improve Quality of Life in Camagüey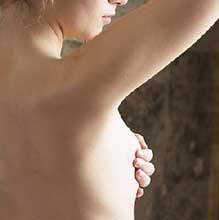 Camagüey, Cuba, Aug 21.- With the intention of improving quality of life of breast cancer patients in Camagüey, the project "Love for life" dedicates its customary meeting to develop a comprehensive rehabilitation with healthy lifestyles and to give families guidance. Promoted by the Federation of Cuban Women (FMC) in the province, the appointment, with a monthly frequency, takes place with fruitful exchanges about the role of sons and husbands, with respect to their involvement in household works and social reincorporation of women.
One of achievements of this initiative is that women learn to live with this health situation; they improve their self-esteem and face the rigor of the daily life.
The project "Love for life" was constituted in Camagüey, seven years ago as an agreement of the Congress of the Federation of Cuban Women (FMC), and today, it is an experience with high social importance, since it favours prevention, treatment and recovery of breast cancer patients. ( Alex López Almaguer / Radio Cadena Agramonte).