Camagüey Celebrates National Rebellion Day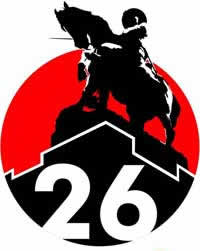 Esmeralda, Camagüey, Jul 18.- The development prospects in Camagüey province, demanding the determined participation of the whole people, were ratified by first secretary of Cuba's Communist Party (PCC) in Camagüey Julio César García Rodríguez in the celebrations for the 59th anniversary of the rebel attack in Moncada and Carlos Manuel de Céspedes garrisons in Santiago de Cuba and Bayamo, respectively. This time, the provincial celebration took place in the municipality of Esmeralda (some 94 km north-west of Camagüey).
Camagüey is already working on the comprehensive development of tourism at Romano and Cruz keys located to the north of this Cuban province, including the infrastructure of services and dwelling places for the staff that will work there.
Similarly, in the municipality of Esmeralda they have set comprehensive plans and the investment of 24,000 000 Cuban pesos (CUP) and Convertible pesos (CUC) destined to the overhaul repair of the Brazil sugar mill and the purchase of new equipment for the sugarcane harvest in this mill.
Member of the PCC Central Committee García Rodríguez called to increase physical production, crystallize major quantities of material assets and complete a strong investment process in the productive sphere with efficient strategies, such as the exploitation of chromium and zeolite and the establishment of a new powdered milk processing plant.
On the other hand, the province must undertake a wide repair and upkeep program in schools, health centers, cultural institutions and dwelling places, García Rodríguez added.
Although Camagüey province has shown encouraging results regarding the indicators of market output, productivity, profitability and budget use during the first semester of the on-going year, it is a must to continue actions for putting into practice the Guidelines for Social and Economic Policies approved in the 6th Congress of Cuba's Communist Party.
The inhabitants of Esmeralda starred the main ceremony of the National Rebellion Day in the province on behalf of all the people of Camagüey in the adorned 26 de Julio Square, occasion in which the municipalities of Esmeralda, Guáimaro (some 80 km east of the city of Camagüey) and Vertientes (some 26 km south-west of Camagüey) were praised for their out-standing, integral work. Besides, the municipalities of Sierra de Cubitas (some 60 km north of Camagüey) and Nuevitas (about 84 km north-east of Camagüey) were recognized for the advances displayed. (Radio Cadena Agramonte).