Fans of Partagas Cigars to Meet in Cuba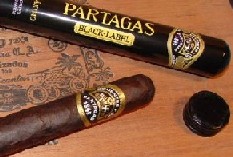 Havana, Cuba, Aug 9.- The famous Cuban cigar brand Partagas will celebrate its 167 anniversary surrounded by its friends and fans from around the world next November.
Over 350 cigar distributors, businesspeople, entrepreneurs and specialists will gather here at the 23 rd Meeting of Clients and Friends of Partagas, said Abel Exposito, director of the Partagas Cigar Factory.
Already confirmed for the occasion are delegates from France, Spain, Belgium, Italy, Panama, the United States, Canada, Mexico and Grand Cayman, said the directive.
Participants will visit tobacco plantations in the territory of San Antonio de Los Baños and will take part of a supper, and an action during the closing ceremony of the event.
Exposito said that Partagas cigar makers contributed over 300 thousand dollars in 2011 to the Cuban health sector, and he noted that the factory expanded its offers at the world market with two new cigar shapes, as part of the 13th International Habano Festival.
Partagas cigars keep their unique taste and are being marketed in their traditionally nice cases, said marketing director Ana Lopez in statements to ACN.
Among the friends of Partagas are renowned movie actors, such as French Gerard Depardieu, US Matt Dillon and Cuban Jorge Perugorria.
The Partagas Factory, where the cigars are hand-rolled, was opened in 1845 by Catalonian Jaime Partagas, who purchased tobacco plantations in the western regions of Vuelta Abajo and Semi Vuelta. (Radio Cadena Agramonte).